Understanding your own body shapes is one of the crucial steps in refreshing your wardrobe for this new season. There are eight body shapes as defined by Kash from The Style Doctor: hourglass, round/apple, pear, inverted triangle, lean column, rectangle, petite and plus size.
Among them, these are a the five most common shapes in women are:
Hourglass
Round/ apple
Pear
Inverted triangle
Rectangle
In the table below demonstrates the main characteristics of each body shape to help you determine which shape you have. It can sometimes be a combination of shapes but if you can determine your general shape it will help you to outline what styles you should be looking to wear and what will flatter you the most. Kash categorised her body shape under rectangle but after having 2 children she is now a lo "softer" (not as toned) through the middle area so she uses tips from the apple shape too in order to disguise her 'mummy tummy'. Sadly for most Mums, midriffs are a thing of the past.
Kash's top tips to get it right:
In order to determine your shape, the first thing Kash recommends is to be completely honest with your current body shape. There is no point saying what you used to be or what shape you hope to have because you need to be wearing styles to suit your shape as it is right now.
The next thing is to read through all the shapes and think about which one best reflects you. If it's not jumping out at you knowing the sizes you wear in clothes can help i.e. if you buy a size larger up top and smaller down the bottom then you would most likely be an inverted triangle, or if you buy smaller up top and a larger size down the bottom you would most likely be a pear shape.
Another good way of determining your shape if you are still not sure is to stand in your underwear in front of a full length mirror and see your body for what it is.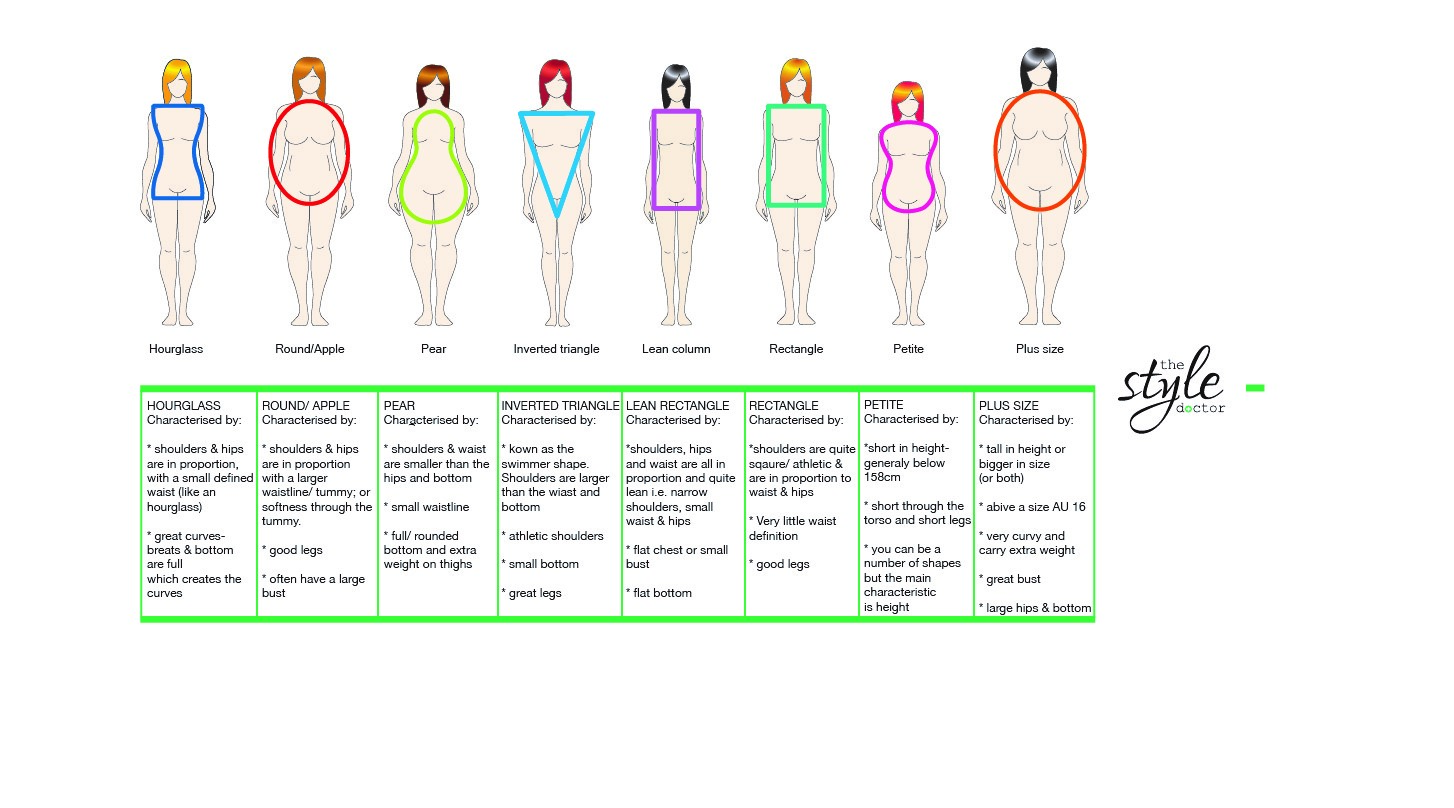 What is my body shape?
Once you have worked out your shape you will then be able to know what styles will best suit you. You will be able to see what is in store now for the 5 most common shapes below: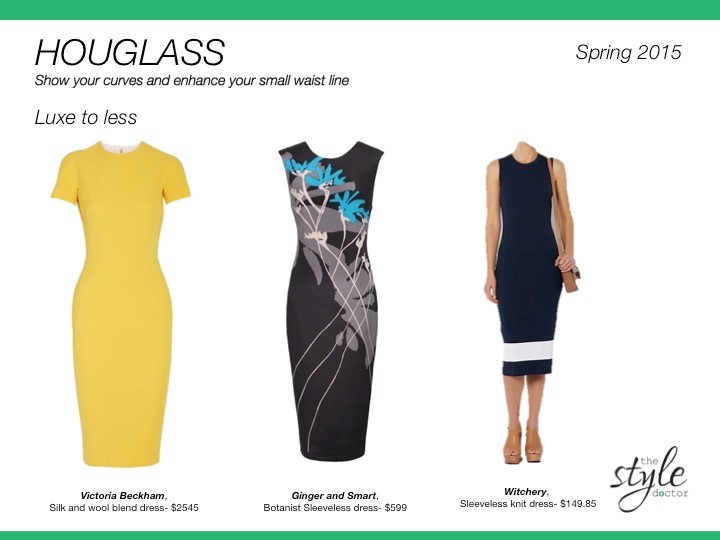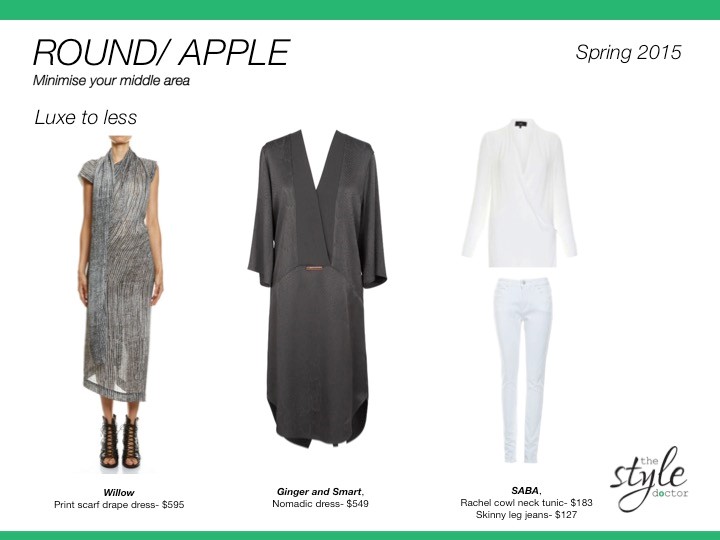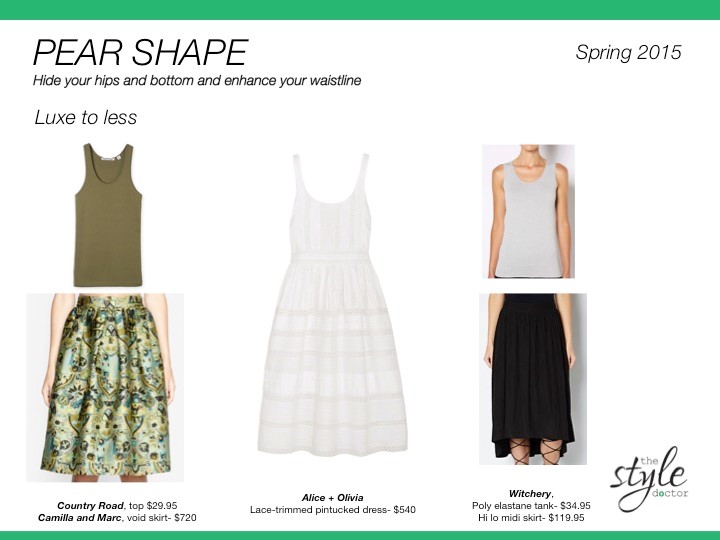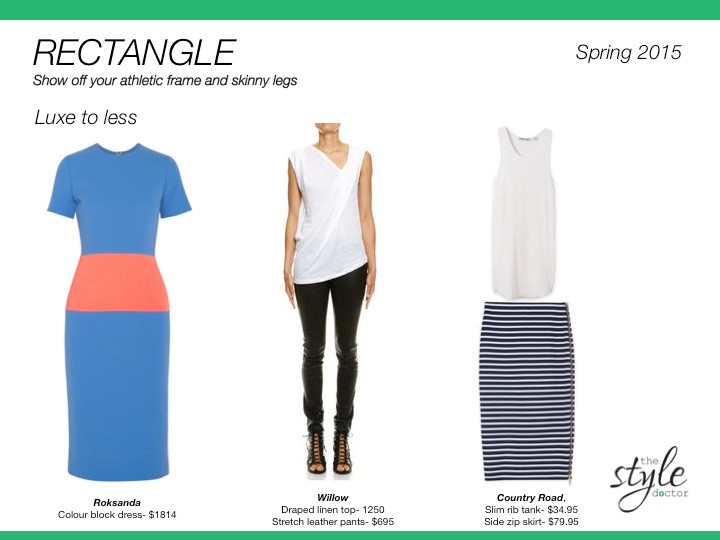 ABOUT STYLEDOCTOR
At The Style Doctor, we have gathered a team of sartorial specialists ready to treat your fashion fever. Our fashion experts come to you direct from the personal styling and fashion industries, to bring you a wealth of knowledge in clothing fit, quality, design, and trends. Our Style Doctors have worked across the globe, from Canada to China, US to the UK, Hong Kong and London; and are ready to share their style tips from years in the business.